NTGG: Indigenous Catalytic Process for Naphtha to Gas (LPG) and Gasoline
First NTGG demonstration unit with feed capacity of about 8000 MTPA has been successfully installed and commissioned at GAIL's Vaghodia(Gujarat) Plant in 2000.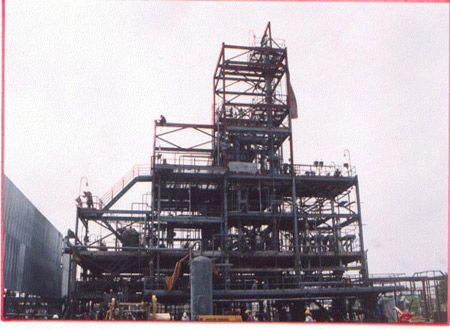 IPR-2001 : Indigenous Reforming Catalyst for Fuels and Chemicals
The bimetallic (balanced) catalyst IPR-2001 developed by IIP-IPCL is being commercially used at MRL (Chennai) & IPCL (Baroda) for octane boosting & xylene production, respectively, since 1990. However, the reformer unit of IPCL is not operational now. The catalyst is manufactured at IPCL-CATAD plant at Mumbai.

Ph.D Produced: 04