Sr. Scientist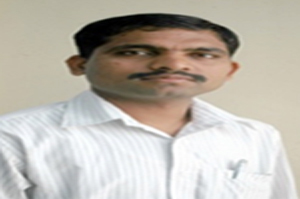 | | |
| --- | --- |
| B Tech | JNTU Hyderabad, 2001 |
| M Tech | IIT Kharagpur, 2003 |
| PhD | IIT Roorkee, 2015 |
| E Mail | dvnaik@iip.res.in |
| Telephone No. | +91135 2525836 |
| Fax | +91 135 2660202 |
Awards and Honours
Scientist, CSIR-Indian Institute of Petroleum, Dehradun, 2006 Onwards
Best paper award for the paper entitled "A perspective of fast pyrolysis oil processing in refinery FCC
unit" presented at 4th International Conference on Sustainable Development, SUSCON-2015 held at IIM
Shillong, India during March 11-13, 2015.
Presentation of an oral paper entitled "Processing of fast pyrolysis oil-derived tar fraction in fluid
catalytic cracking unit" at 21st World Petroleum Congress, Moscow, Russia, during 15-19th June, 2014.
Work Experience
| | |
| --- | --- |
| Junior Engineer | Rashtriya Chemicals & Fertilizers Ltd., Mumbai, 2004-2006 |
| Scientist | CSIR-Indian Institute of Petroleum, Dehradun, 2006 Onwards |
Patents
A new catalyst useful for the production of synthesis gas and a process for the preparation there of, and a process tri reforming of methane for the production of synthesis gas, 
VVDN Prasad, B N Naidu, K D P Lakshmee Kumar, AnkurBordoloi, RajaramBal, S M Nanoti, M O Garg, Renu Sinha (GAIL), ParveshChugh( GAIL), Raj Kumar Kashyap(GAIL),
2015(IN)3556/Del.
A process for preparation of Ni-CeMgAl2O4 catalyst for dry reforming of methane with carbon-di-oxide,
AnkurBordoloi, Subhasis Das, ReenaGoyal, Rajib Kumar Singha, ChandrashekarPendem, L N SivakumarKonathala, RajaramBal, VV D N Prasad,BNeelam Naidu and Manoj Kumar,
2014(US)14/51377.
Catalyst coating formulation for process intensification in hydroprocessing of biomass-derived liquids,
A K Sinha, Neelam Naidu, M G Sibi, Saleem Akhtar Farooqui, MohitAnand, Rohit Kumar, Rakesh Kumar Baghel, Rakesh Joshi, ParvezAlam and Tasleem Khan,
2013(IN) 3246Del, dt. 01.11.2013.
Selected Publications