Introduction:
Jaggery making is one among the major agro-processing industries of rural India. Jaggery making industry has been struggling for its existence due to the heavy pollution and low profitability. CSIR-Indian Institute of Petroleum took an initiative to revive this agro-industry through its improved Jaggery making plant design. The low cost techniques applied in the improved plant design reduced the emissions to significant levels and also improved the overall thermal efficiency of the plant. The overall performance of 25% fuel saving and 15% increased daily production capacity gathered the attention of many sugarcane farmers across the country. As a result of grass-root level implementation, more than 42 improved units have been installed by CSIR-IIP. This has resulted in improved local air quality, increase in the annual income of farmers and additional job creation in rural areas. CSIR-IIP has been conferred with CAIRD (CSIR Award for S&T Innovations for Rural Development) award for the year 2016, for the development and popularization of Improved Jaggery Plant.
Features:
25% reduction in average fuel consumption
15% increase in daily production capacity
Signification reduction in air pollution
Easy fuel charging
Improved plant life
Payback period of one season
Ready for commercialization
Environmental Benefit: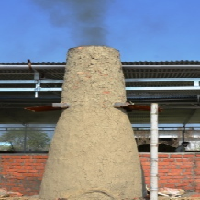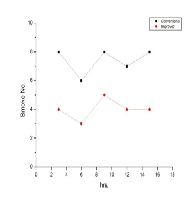 Fig.1: Emissions from Jaggery Making Plant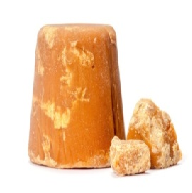 Uttar Pradesh (U.P.), Maharashtra and Orissa are among the major sugarcane producing states of India. There are 40,000 small Jaggery plants running all over India that can be improved using CSIR-IIP technology.
Achievements: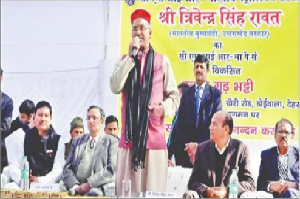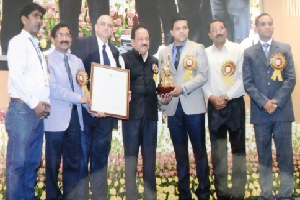 Fig.2: (a) Plant inauguration by the Honorable Chief Minister of Uttarakhnd Sh. Trivendra Singh Rawat at Village Doiwala, Uttarakhnad on 21/12-2017. (b) CSIR-IIP receives CAIRD-2016 Award from the Honorable Minister of Science & Technology Dr. Harshwardhan on 26/09/2018 at Vigyan Bhawan, New Delhi.